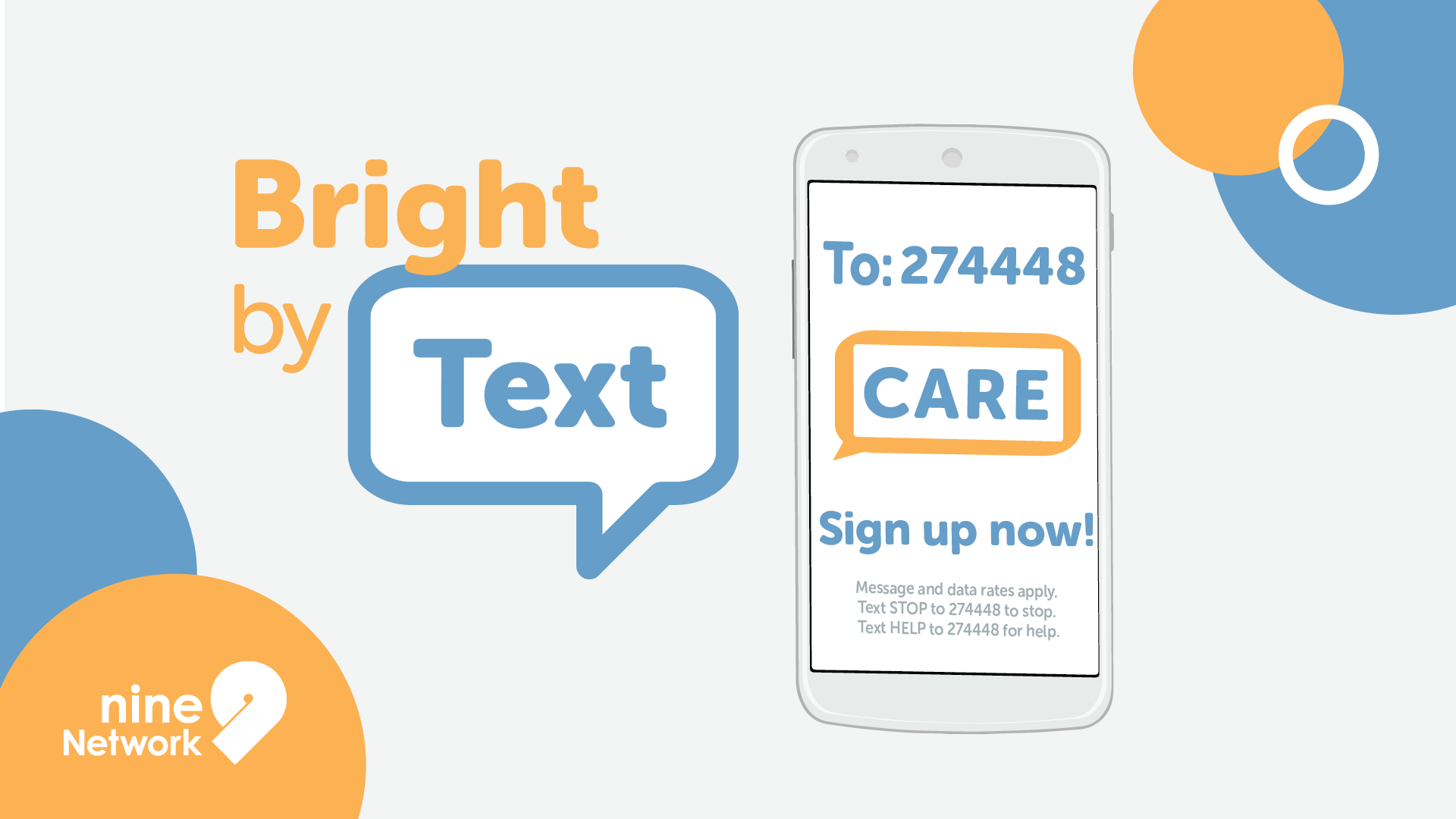 Bright by Text
Nine Network is part of a new, innovative family engagement opportunity. Bright by Text provides subscribing parents and caregivers text messages with quality information and links to trusted resources to help them support the learning and development of the children in their lives.
Available in English and Spanish, these free tips by text are comprised of research-based content for children ages 0-8 (there are prenatal tips, too). Subscribers receive weekly information relevant to the age of each child they choose to register.
To start this service, open a new text conversation on your cell phone and type "274448" in the subject space, type "CARE" in the text space, and send. Bright by Text content comes from a variety of trusted sources.
Subject areas include language and literacy, caregiver resilience, social-emotional development, safety, and brain development. Bright by Text is a service provided by Nine Network, with national support from PBS, CPB and Ready to Learn and local support from Delta Dental of Missouri.