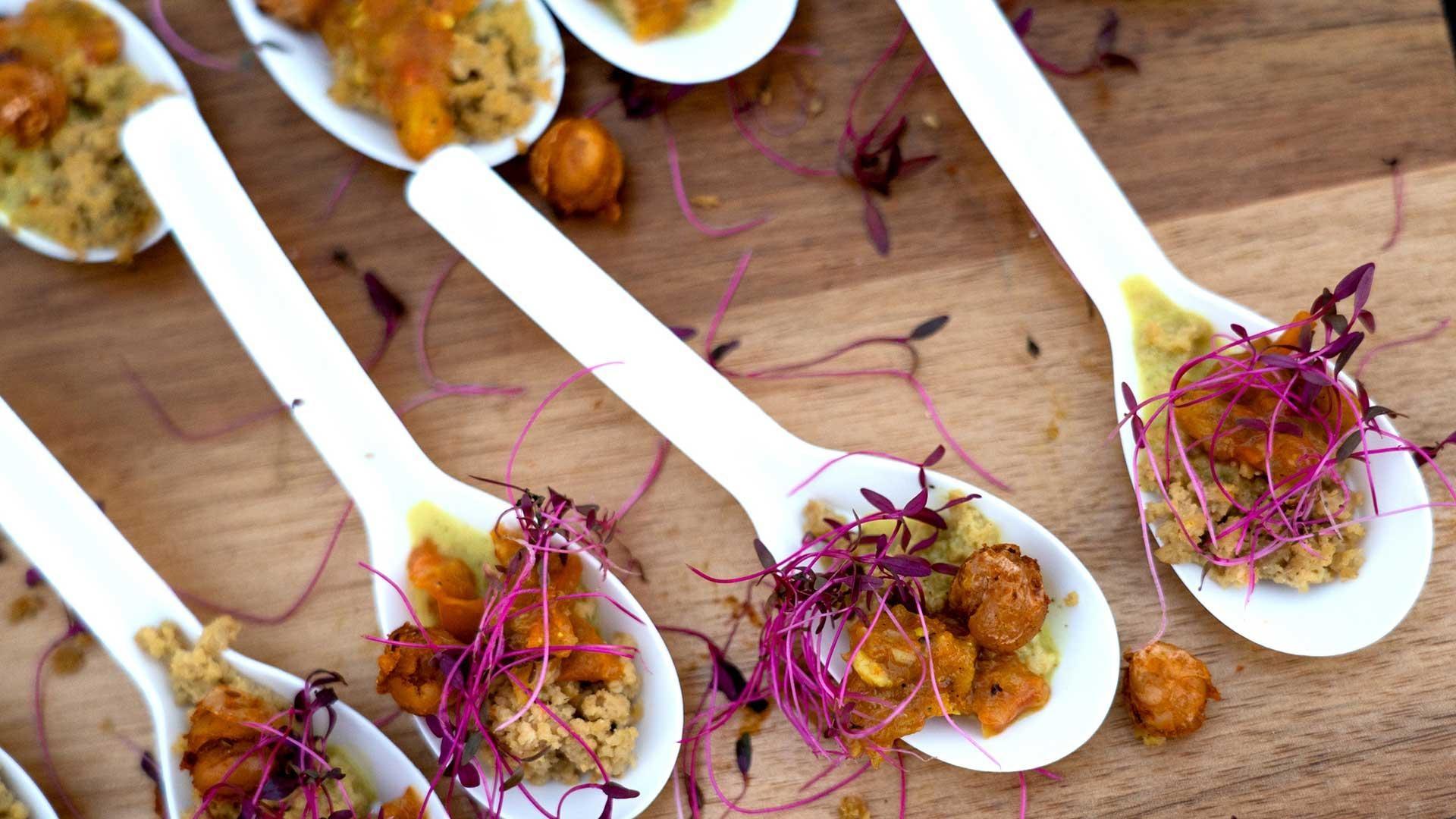 Taste & See
Due to the spread of Coronavirus, the Centers for Disease Control and Prevention (CDC) has recommended a ban on events of 50 or more attendees for the next eight weeks as of March 15, 2020. Please check back for further updates on upcoming events.
Taste & See attendees get to taste the food and meet the makers who define our region's distinct culinary scene. Two to three small food portions from up to 10 restaurants and drink vendors are included in the ticket price, plus live music.
The outdoor event intersperses video segments, live demonstrations and interviews on the Public Media Common's large-scale video walls.
Select Fridays
Events start at 7:00 pm
Food served between 7–8:30 pm
Drinks and music from 7–10:00 pm
Public Media Commons
3653 Olive Street, between the Nine Network and St. Louis Public Radio
2019 Taste & See was supported by founding sponsor, Wells Fargo Advisors and natural gas cooking demonstrations were provided by presenting sponsor, Spire.
Please check back for 2020 season information.