BrainWorks
Most of us have been touched by Alzheimer's, stroke, brain tumors or epilepsy. Having insight into what's going on in the mind of your loved one can make things easier on everyone.
A new series on Nine, BrainWorks will explore the wonders of the human brain by dramatizing real-life neurological cases to reveal the science behind the brain diseases.
Based on a three-night stand at the Loretto-Hilton Center for the Performing Arts in July 2019, the series is a collaboration between Washington University neurosurgeons, Eric C. Leuthardt, MD, and Albert H. Kim, MD, Barnes-Jewish Hospital, and Nine Network.
With a professional ensemble, moving music, and gripping visuals, BrainWorks is a compelling and emotional story of the mind.

Barnes-Jewish Hospital
BrainWorks: The Theatre of Neuroscience
BrainWorks, a fascinating production, pairs the art of theatre with the science of the human brain. In 2014, medical science first came to life on stage through a theatre production created by Washington University neurosurgeons Eric C. Leuthardt, MD, and Albert H. Kim, MD. BrainWorks told the story of one patient, conveying how the human brain functions in a way that audiences were able to under
Barnes-Jewish Hospital
BrainWorks: The Theatre of Neuroscience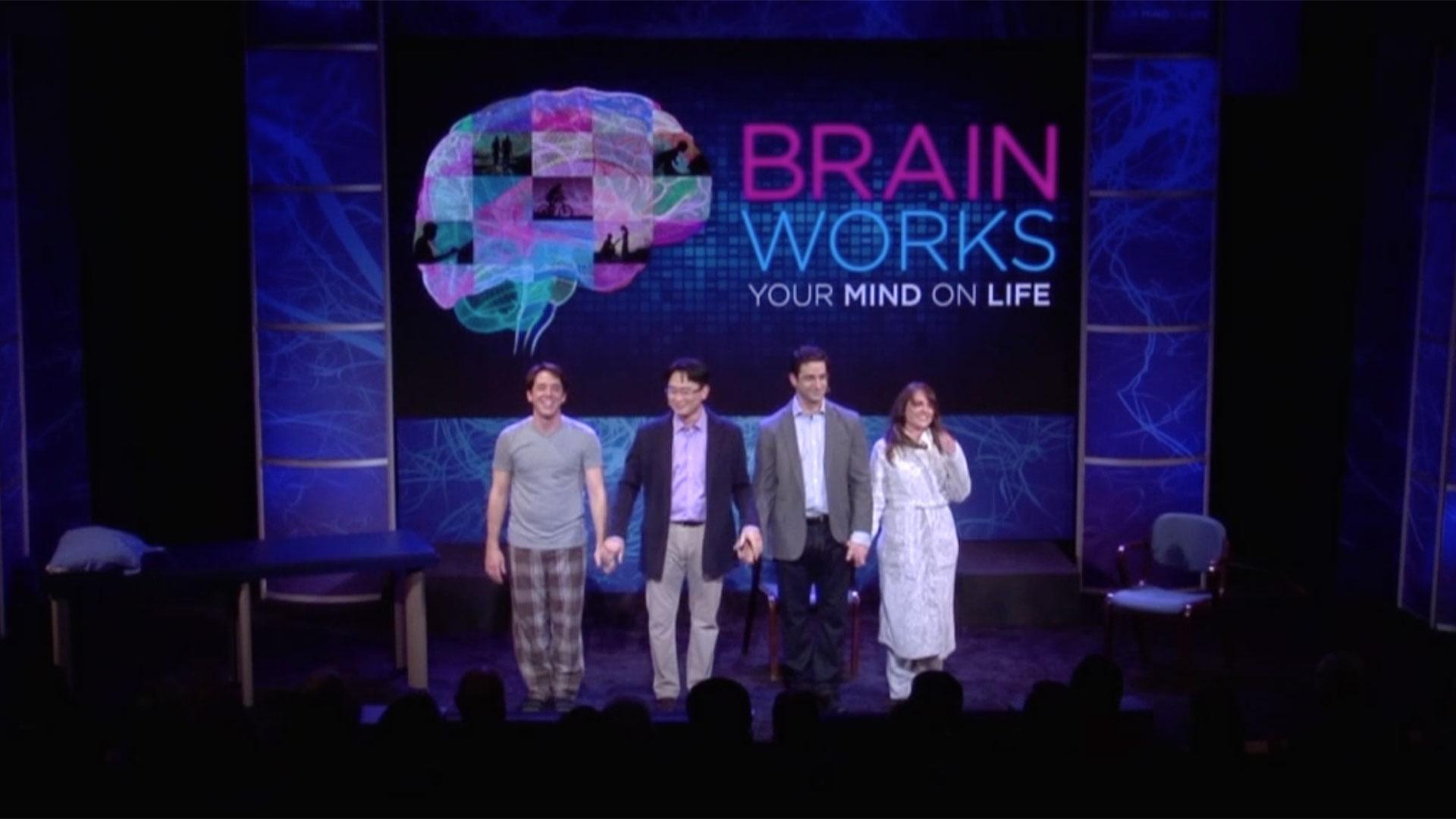 Nine Network Specials
Brain Works